ADJUSTMENTS TO STANDARD MOTORS
---
As a Siemens Solution Partner, we have access to industry-leading technology and standards, and we hold qualified authorisations to customise all types of electric motors. We are the first ever company certified for standard motors in the Czech Republic.


We are certified to provide the following services and repairs:
professional installation of modular superstructures


electromagnetic brakes, ventilation units, rotary encoders (IRC), temperature protection, anti-condensation heating for windings, etc.

changes to the mechanics of electric motors

change in the bearing configuration, shape, degree of protection, terminal block position, non-standard dimensions or materials for shafts, etc.

changes to the electrics of a motor

winding adjustments, change of insulation, change of power output, change in voltage, etc.
The range of modifications is not limited to the scope of the Siemens catalogue. You can also approach us at K-Drives to carry out less run-of-the-mill modifications.
We make modifications in the shortest possible time. For example, the production of a brake motor or a motor with a ventilation unit, IRC or a combination of superstructures can be ready for operation within hours of a commission, as opposed to a standard production time of 2 to 6 weeks (depending on the type) at the Siemens production plant.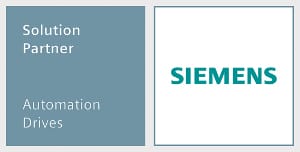 Did you know...?
The Siemens Solution Partner programme is a Siemens partner system where selected partners from all over the world are trained, audited and subsequently certified to intervene in the mechanical, electrical, and other properties of a particular group of products.


---
ELK Gold Partner
We are an authorised and certified partner of ELK Motor. We have a wide range of that company's electric motors and components in stock, allowing us to modify products quickly and directly on our own premises. For customers, this accelerates and simplifies the entire process of selecting or servicing an electric motor.
---
Design and production of special solutions
We also focus on the development and delivery of special solutions, offering products beyond the catalogue design of motors. Examples of our work here include electric motors for wood dryers that are temperature- and humidity-proof, electric motors for dryers that are highly resistant to humidity, motors for special operating modes and other specific environments, with special requirements regarding the shaft shape or load, etc.
---